The Art School, Binghamton, NY
Page 13 of 15 [Previous Mural] [Next Mural] [Mural Index]
Statement from The Art School, Binghamton, NY: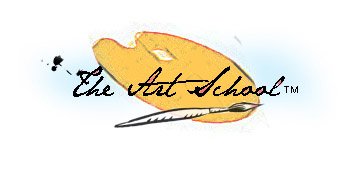 The Mural Project
Who knew Google could change your life so drastically?!
While we had chosen the theme, Global Art, for The Art School™'s Summer Camp For Kids, we were still searching for a fun, "worldly" extended project. Google provided us with the perfect solution: The Iraqi Art Mile, a project sponsored by UNESCO to culminate a decade of peace between children in Iraq and the US. The idea was that children would "speak" to each other, through peaceful artistic expression, answering the question "How Will They Know Us?". The final murals (over 5000 of them!) will travel to Egypt in September 2010 and blanket a pyramid with children's unique, artistic voices.
After a couple emails, phone calls and the donation of canvas, paints and brushes, we were off! The Art School™ hosted 40 children, ranging in age from "just turning 5" to 17 yrs old, ready to work and bring their ideas of "How will they know us?" to the 12x5ft canvas. On the first day of camp we talked with the kids about where Iraq was and what, in our own unique community, defined us. What would let them know who we are?
After coming up with a lot of good ideas, the kids set to work, references in hand. They drew, transferred and painted their contributions all on their own, needing only a bit of assistance from our fantastic interns in paint distribution or brush cleaning. We completed the mural in just about 4 camp days while also working on other "global art" projects. With so many willing participants, from instructors with an idea, interns with endless energy and support, and kids who were focused and ready, it really is no surprise this beautiful mural was created and will be part of something so much bigger.
We are so proud of the students and proud that The Art School™ is a part of this truly global project of peace. Please enjoy the murals and see if you can identify some of our landmarks:
EJ Factory
Crowley Milk
Carousel horses
Cider Mill
Ukranian Church
Mosque
Temple
Robin
Bluejay
Apple trees
Catfish
Susquehanna River
Chenango River
Spiedie Fest Balloons
IBM
Train Station
The Art School
The County Court
House
The students!

Page 13 of 15 [Previous Mural] [Next Mural] [Mural Index]